Photo credits to their respective owners
Photo via Tal@ACGautomotive

We're kicking off a unique series here at Custom Pinoy Rides called "Gear for Gearheads," where we showcase some of the cool gear that car enthusiasts or gearheads wear and/or use. We're starting this series with watches – particularly the world-renown Casio G-Shock.
Popular in every walk of life where ruggedness is of prime importance, the Casio G-Shock, short for "Gravitational Shock," has found its way onto the wrists of just about everyone from mountaineers, to emergency personnel, to police and military, to astronauts, to athletes, and of course race car drivers.
With that, check out some G-Shock "wheel and watch shots," the watch enthusiast's equivalent of a selfie portrait with your car in the background…

Photo via L4P: Turbo Senator


While the watch worn with the Nissan GT-R in the first photo was probably one of the most iconic G-Shocks, perhaps partly because of Eminem, the GA-110 series, as seen worn with the Ferrari here and the Mustang below are, at least in my opinion, is one of the best looking G-Shocks on the planet, probably only second to the G-Shock Aviation series. But that's just me of course. With the many different G-Shock models available, there's definitely one that will suit your fancy.
Photo via PWC: MAKI

So you see, everyone in the car enthusiast world wears a Casio G-Shock. Whether you drive a Civic, Corolla, a Mustang, a Nissan GT-R, or even a Ferrari, the G-Shock is here to stay.
And just where can you get good deals on Casio G-Shocks here in the Philippines? Well, I was looking around Lazada, and found that as of this writing, there are HUGE discounts going on for Casio G-Shocks. I don't know how long these discounts will last, but they're definitely going on NOW, so I suggest you head over to Lazada and start shopping for your next Casio G-Shock.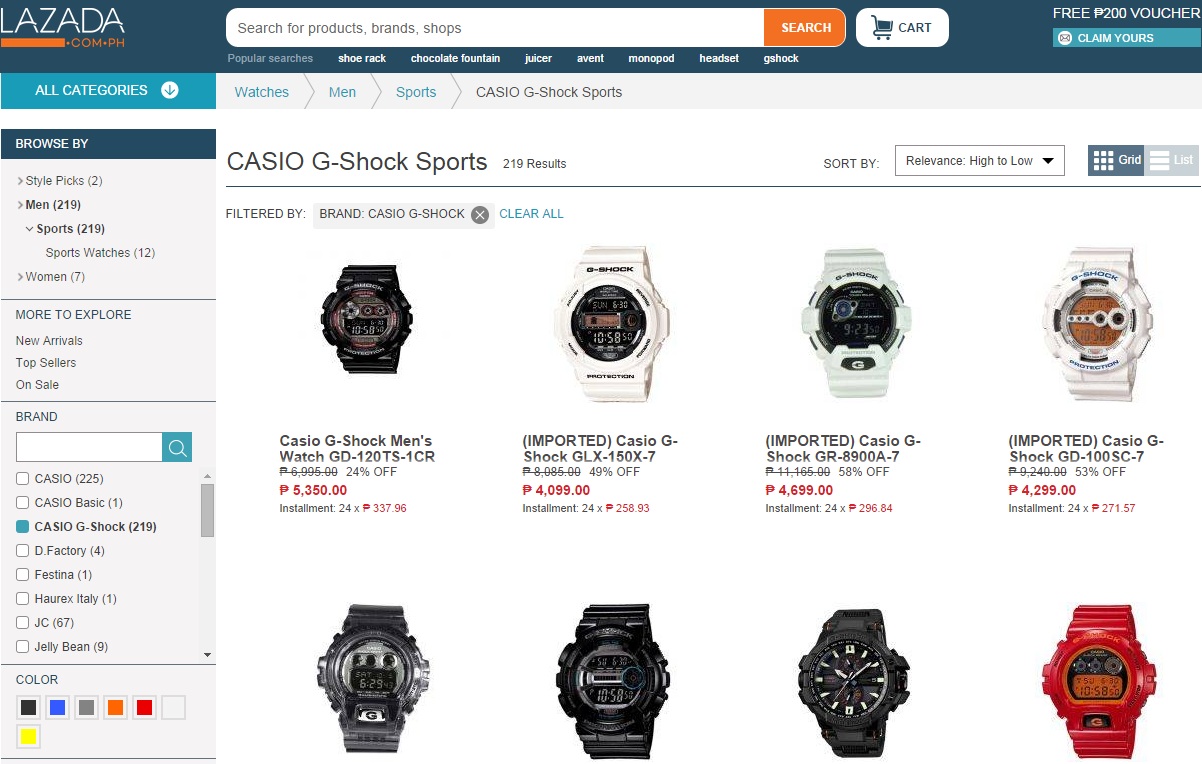 Start shopping for Casio G-Shocks at Lazada NOW!
How about you? What watch serves you needs during times when ruggedness is of importance? Share your thoughts in the comments!